My old sites are listed below, in roughly chronological order. Some are unfortunately lost to time, but some are archived.

seaofstars.piczo.com
Wayback Machine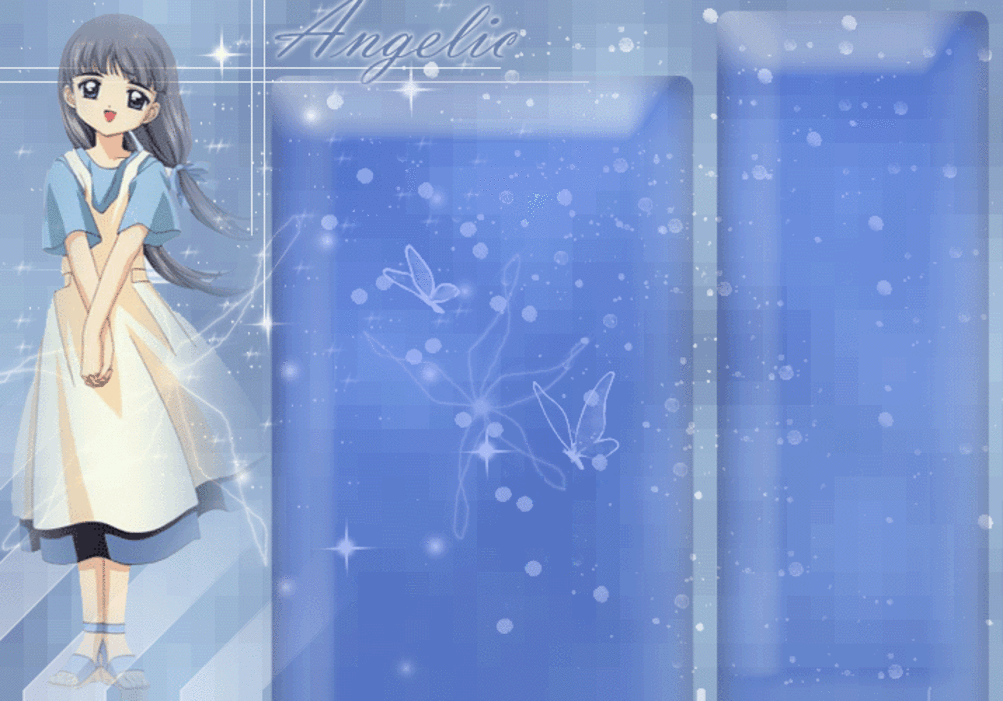 The original Sea of Stars started out in 2004 or 2005, as a wallpaper site called Anime Mirror.
I continued to update it and started making 100x100 icons, as was popular at the time. I renamed it to Anime Manga Mirror when they were first added.
I was still using Paint at this time. I remember downloading this really pretty premade layout featuring Tomoyo from Cardcaptor Sakura, and using it for a total revamp of the site. Unfortunately I can't remember who it was made by, but the top image is to the left.
I remember being stuck between the names Sky of Stars and Sea of Wishes, and ended up combining them into Sea of Stars.
I started running another graphics site, Shining Heart, on Freewebs, but I liked Sea of Stars so much I still updated it on Piczo. I was originally planning on moving Sea of Stars to Freewebs, but I never got around to doing it. Just as I was ready, Freewebs transitioned to Webs, purging old accounts and taking away the ability to hand-code sites.